Event
Healthy Diets & Weight - Sorting out Fact from Fiction
WHAT:  Please join the 2019 one-day thematic conference focusing on Healthy Diets & Weight - Sorting out Fact from Fiction. Each year, the list of healthy diets to reduce or manage body weight continues to grow. Such diets are usually promoted in conjunction with evidence linking these diets to reduced chronic disease risk, clinical outcomes and quality of life. However, many are not backed by sound evidence and others fail to address important factors that need to be considered such as healthy weights, mental health and patient perspectives.
At the close of this one-day thematic conference, participants will be able to:
Gain a better understanding of the multi-dimensional health risks associated with unhealthy diets
Learn about current evidence behind healthy weights vs. weight loss and recent diet fads/trends
Review clinical and patient perspectives of multifaceted diet programs aimed at minimizing health risks
Develop insight and strategies on how to identify and use reliable science to guide practice.
WHEN: January 12, 2019
WHERE: Toronto or Live Streaming
HOW:  For those unable to attend the 2019 Thematic Conference in person, CNS will offer a virtual conference registration option. Group Live Streaming to allow groups of delegates within universities and other professional settings to participate virtually and benefit from a special group registration rate.  
View full program here.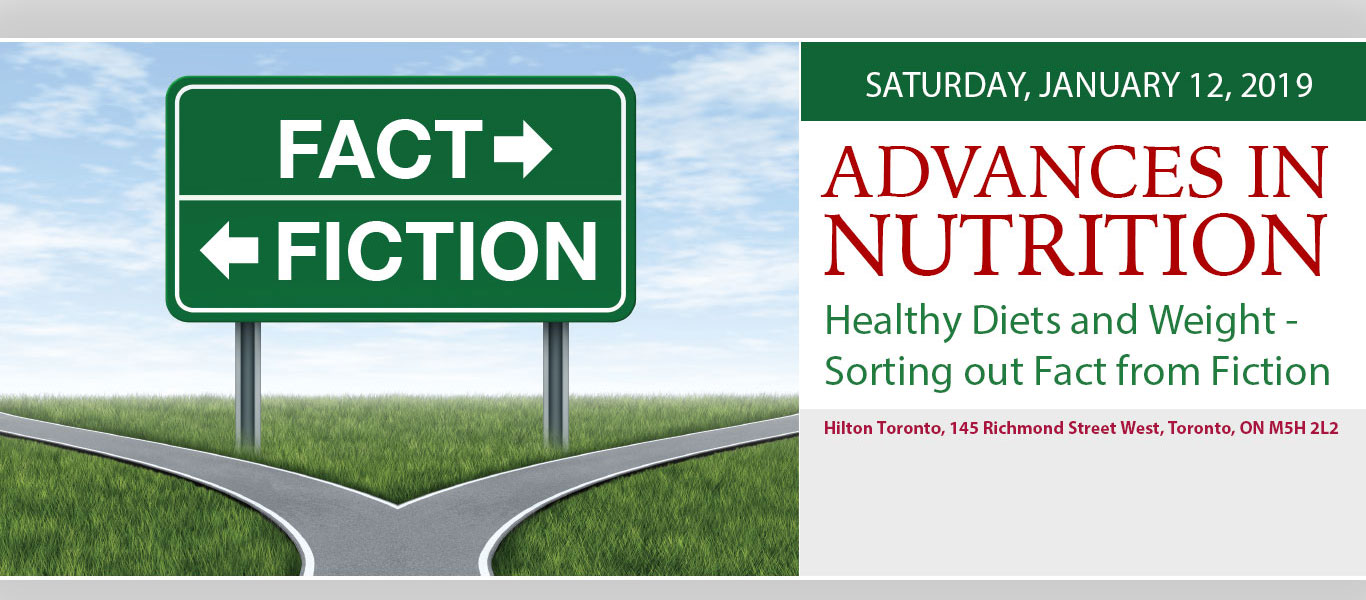 Date:
Jan 12 2019 -

8:00am

to

4:00pm