Event
Parenting a Super-Feeler: A Sensory Approach
WHAT:  Parenting a Super-Feeler: A Sensory Approach
Does your child/adolescent experience big, intense emotions around eating, smells, textures and noise?  Do you wonder if your child is overly sensitive to other's emotions?  Or is it sometimes difficult to know what is at the root of your child's behaviour?  Do you find yourself feeling frustrated and/or stressed out when your child is unable to adapt or be flexible?  Are you finding it challenging as a parent to support your child to function with these daily struggles and manage your own emotions at the same time?
If so, your child is likely a super-feeler and this workshop is for you!
We are all sensory beings that rely on our senses, as part of our nervous system, to provide us with the information we need to understand our experiences. Depending on the alignment of our nervous system, we may experience the world quite differently from someone else. Some of us are what we might call "super-feelers" - individuals that possess much a greater sensory sensitivity and intensity than others.  When a child is a super-feeler, it affects everything: how they react to stress, their behaviour and the quality of the connections they are able to form with others. Super-feelers are often experienced as being too intense, too sensitive or just simply "too much." Parenting a super-feeler can feel overwhelming and exhausting and can result in a negative pattern of responding to the intensity of the behavour rather than being able to identify/meet the emotional need that underlies the child's behaviour. The bottom line is, super-feelers require an advanced level of caregiving that pays special attention to the reactivity of the child's sensory system.
Workshop Learning Objectives:
* Participants will increase their awareness of both their child's and their own sensory needs
* Participants will gain an introductory understanding of the science of interpersonal neurobiology, sensory processing, and parent-child attachment and learn how this scientific knowledge can be transformed into practical parenting strategies
* Participants will have the opportunity to practice hands on sensory integration activities that can be used with children and adults of any age
* Participants will learn how to cultivate a more compassionate and mindful approach to parenting that can faclitate their child's sensory integration and brain development
WHEN:  Sunday, February 24th, 2019 from 2:00-6:00pm
WHERE:  John Braithwaite Community Centre Anchor Room, 145 West 1st St., North Vancouver, BC
WHO:  Presented by Suli Ackhurst, MSW, RCSW & Marketa Nykl, MEd., RCC.  Suli and Marketa are both imperfect parents and experienced family therapists that have worked extensively in the area of Child and Youth Mental Health, particularly in the treatment of eating disorders.  They both have a specialized interest in mindfulness, emotions and the embodied nature of mental health. Suli and Marketa believe that parents not only need information but also support to gain the skills necessary to engage in this type of advanced caregiving.  When parenting is informed by the science of interpersonal neurobiology, parent/child attachment and an understanding of sensory processing, this can open up space for parents to be the calm, compassionate presence that their super-feeler child needs.
HOW: To register, see the Eventbrite page at www.eventbrite.ca/e/parenting-a-super-feeler-a-sensory-approach-tickets-53835274756?aff=ebapi for details!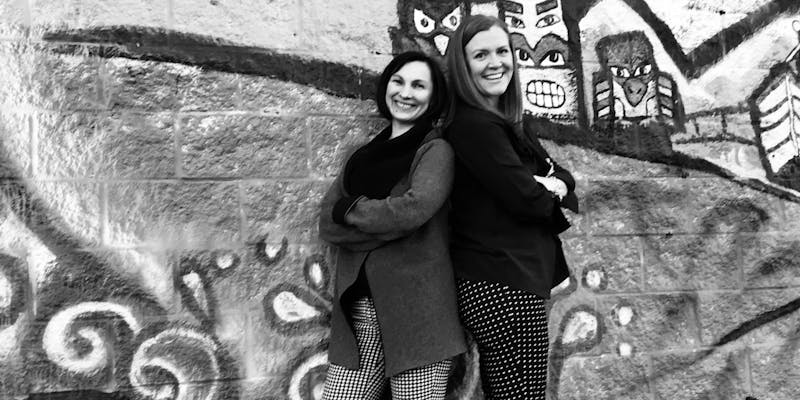 Location:
John Braithwaite Community Centre Anchor Room, 145 West 1st St., North Vancouver, BC
Date:
Feb 24 2019 -

2:00pm

to

6:00pm